Know the difference between fixed and percentage fees
Is it rude to ask someone how they make their money? Not if it's your financial planner. In fact, you should ask because their answer can have serious implications for your hard-earned money.
By now you may know that there are a number of different ways financial planners can earn compensation. But the starkest contrast lies between advisors who charge a fixed fee and those who work on a percentage fee structure. Understanding the difference is crucial to picking a financial planner with a fee structure that benefits you. Let's take a closer look.
The AUM Trap
AUM stands for assets under management. This refers to the amount of money you've invested with your advisor. Financial planners who work on a percentage fee structure charge clients a percentage of that total. Let's say your financial planner charges fees of 1% on AUM annually. You invest $200,000 and pay the advisor $2,000 that year. Seems simple enough.
But what happens if you invest another $200,000? That's where things get complicated. Your total investment just doubled and so too did your annual fee. Now you're paying $4,000. Did you get twice the service? Probably not.
For the Love of Fixed Fee
That's where fixed fee pricing levels the playing field. Advisors who work on a fixed fee model charge for the services you need, not the amount of money you have. The focus shifts to planning, not collecting assets to invest, which is especially important for clients in or near retirement. The last thing you want is a financial planner who takes a set-it-and-forget–it approach to investing your money. Good retirement planning requires more than just watching the market. It requires tax planning, asset preservation strategies, and the elimination of unnecessary market risk and fees.
Let's Take a Random Walk
"But wait!" you say, "My financial planner is a smart person and an excellent stock picker. Wouldn't AUM incentivize them to earn the best returns?"
Let's take a walk. We're going to introduce you to random walk theory. Random walk theory refers to the random and unpredictable movement of stock. It posits that the past movements of a share price can't be used to project the future, and there are no known relationships with other variables that might indicate a pattern for short– or mid-term trading. Princeton University Economics Professor Burton Malkiel coined the theory in his 1973 book A Random Walk Down Wall Street, and nearly 50 years later, it is still cited by economists around the world.
So why are we telling you this? Because the key takeaway is that it's difficult, if not impossible, to beat the market, no matter how smart your financial planner might be. And if you do outperform the market, it may be the result of taking outsized risk. Taking outsized risk—essentially gambling with your nest egg—is the last thing any retiree should do. You're typically better off making long-term investments. Buying and holding is the consistently successful approach.
The Bottom Line
This brings us back to the fixed fee and why it's our model at Golden Reserve. The rationale is part of what differentiates us as retirement financial planners from traditional financial planners. Our focus isn't grow, grow, grow. You've already done that. Our focus is to help you protect what you've built and navigate the common stumbling blocks in retirement that others may miss—through tax planning, asset preservation strategies, market risk and fee reduction, and planning for long-term care costs. That's why we charge one transparent simple fee, for one simple (but important) commitment—to provide all the tools and support you need to secure your financial well–being in this phase of life.
Wondering what other fees might be eroding your retirement savings? Schedule a no-cost, no-obligation consultation with one of our retirement financial planners.

Are you asking your financial planner the right questions?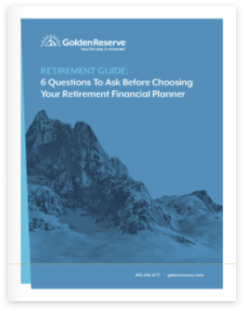 Download our guide "6 Questions to Ask Before choosing Your Retirement Planner" and find out.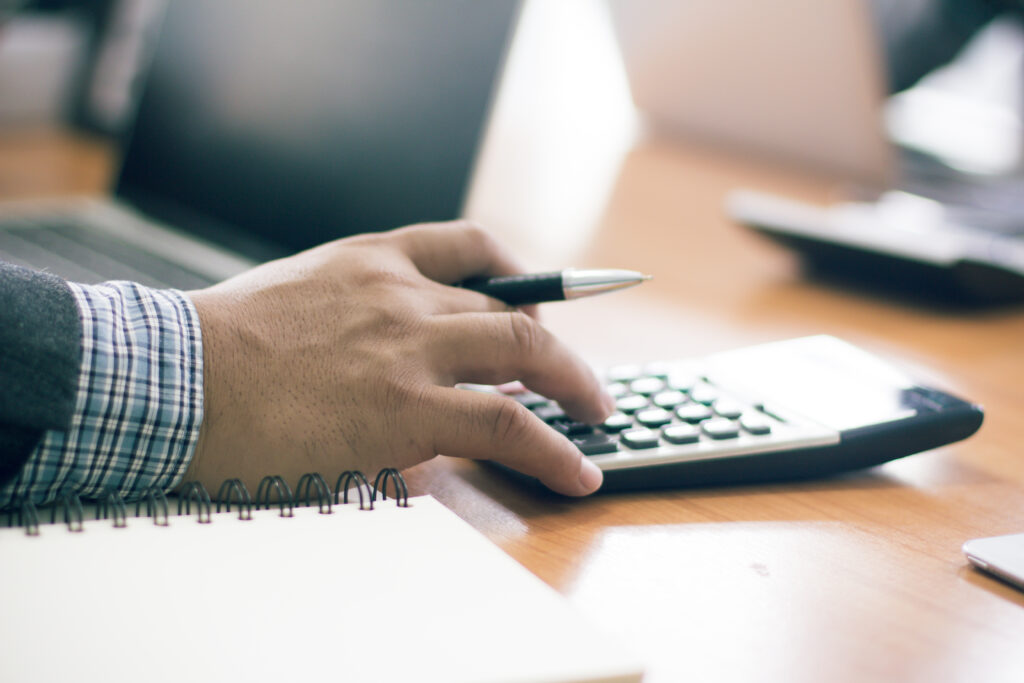 We recently heard a large, national firm use the slogan, "We do better when you do better,"…